Design on a Budget: The $2500 edition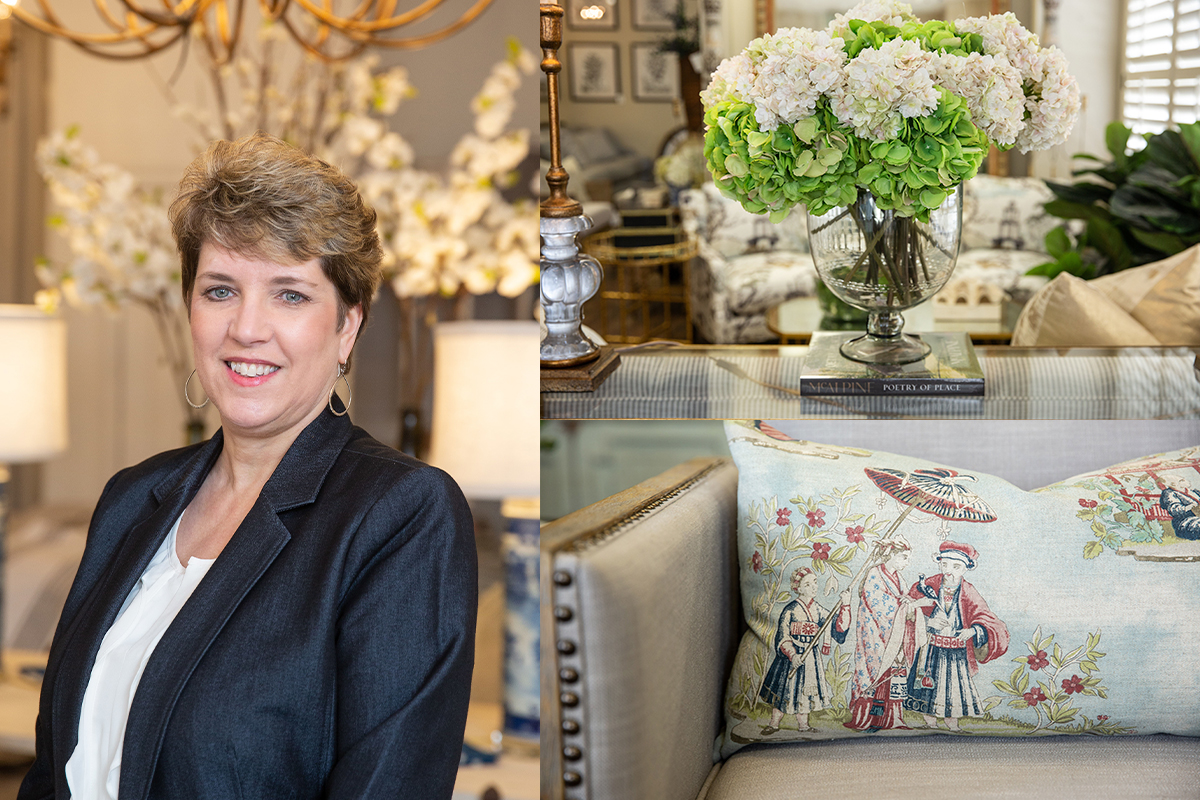 Working with a decorator sounds expensive, but often it turns out cheaper than NOT working with a decorator! In this, the second in a three-part series about designing on a budget, Angie Ledo shares tips for getting the most bang for your design buck with $2,500 to spend. To read "Design on a Budget: the $1000 edition," click HERE.
Ah, tax refund season! After working hard all year, getting a check back from Uncle Sam sure feels nice. It's no mystery why this time of year is especially popular for tackling those home projects you've had sitting on the backburner.
So, how to decide which project to tackle with, say, a $2500 budget? How do you plan it? What is Step One?
Before making a single purchase, ward off future buyer's remorse by developing a plan. Planning is the single most important part of any interior design project, and a two-hour consultation with a Signature Southern Accents interior designer will only set you back $200.
Decorator Angie Ledo says her aim is to offer advice that leads customers to the best version of their finished project—and sometimes that involves advising a client against certain details they may have had in mind, whether that be a paint color that won't work, or a rug that doesn't quite do the job.
"Our customers want us to tell them the best way to spend their money," she says. "We have a lot of experience, and we are always up to date with the latest trends. It's really good when clients come to us, because it erases the risk that they may go out and spend their money on a rug they don't end up loving. They usually can't return it. That money is gone."
Three Effective Ways to Spend $2,500 in Your Home
1. Upgrade your Living Room
There's no more impactful way to change up your living space than bringing in a fresh new sofa. You can readily find a comfortable, high-quality couch in just about any style for around $1,500. Then, transform the lighting by adding a pair of matching (or complementary) lamps. That should cost around $600.
2. Windows and Walls
For a dramatic update to any room, look to the windows. New draperies are a fun and worthwhile investment, usually costing around $2,000. With the extra $500 or so, add a piece (or a few) of professionally framed artworks to dress up the walls in between.
3.Flooring-
$2,500 is a great price point for that big flooring project you've been holding off on. Not only can new floors dramatically remake a space, when you choose something like SSA's pet-proof, stain-proof, and flood-proof cork-bottomed vinyl flooring you'll be making your home much easier (and less expensive!) to maintain, too.
Don't forget! When you spend $1,000 on something at Signature Southern Accents within six months of your consultation, you get the $200 designer consultation fee back, which means more of your money to spend on that tax season home project, with free design advice to boot.
Interested in meeting with Angie or another expert to set a design consultation? Request an appointment by emailing store@signaturesouthernaccents.com or call 225-654-7110.
Coming next month: the last of the three part series - what you can do with a $5000 budget. If you liked this month's tips, you'll be amazed how far that will go!