Design on a Budget: The $5000 edition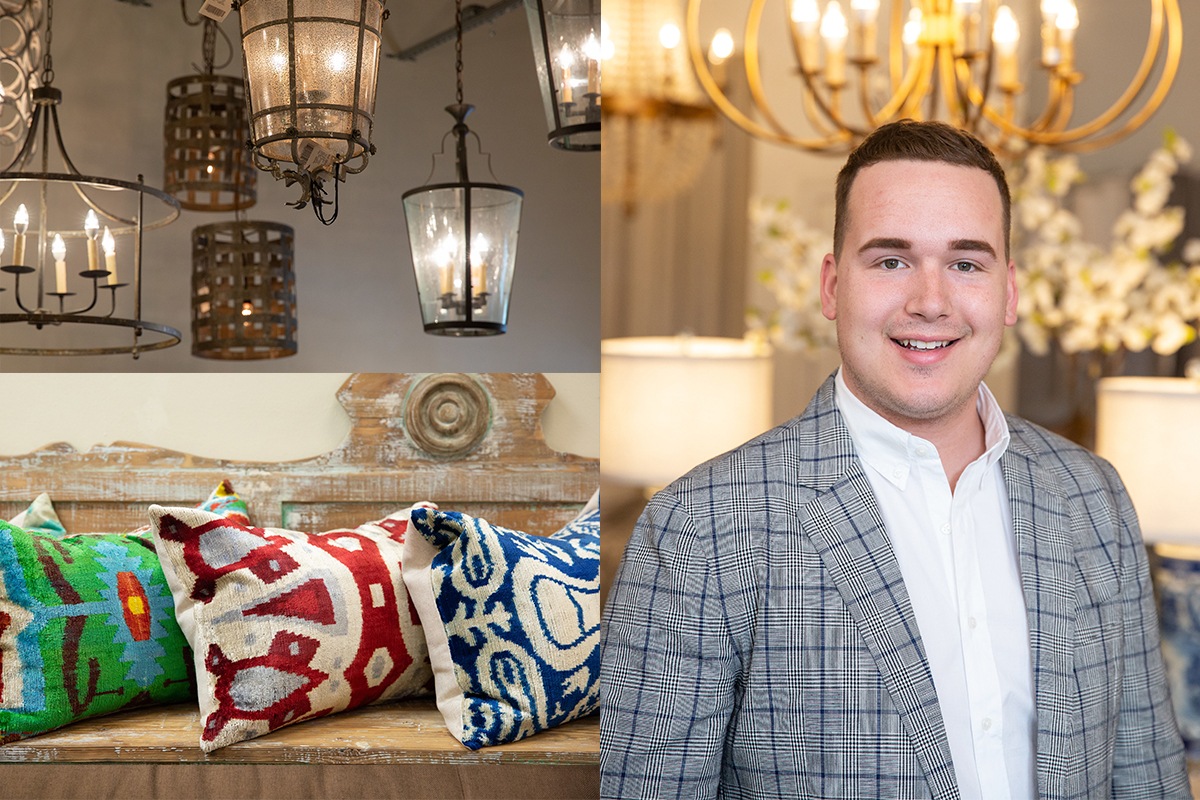 In this final installment of our three-part series about designing on a budget, Storm Lantrip shares three tips for getting the most bang for your design buck with $5,000 to spend. To read "Design on a Budget: the $2500 edition," click HERE.
Our homes are meant to be sacred places, where the details—from the art on the mantel to the duvet on the bed—reflect who you are and what you love. Coming home should feel like a breath of fresh air.
If you've been coming home to decompress after a hard work week, but instead find yourself thinking up ways to spruce up the kitchen, or imagining brighter paint in place of your current, dark bedroom colors... you may have outgrown your decor.
That's okay! Though our decorating choices may reflect who we are, these elements aren't meant to stay the same forever. As we evolve over the years, so do our tastes; it only makes sense that the looks of our homes should follow suit. And the good news is, you can give your entire home a significant facelift—using professional design advice from Signature Southern Accents—with what's in the average American's savings account.
Signature Southern Accents designer Storm Lantrip offers his top three suggestions to get the most bang for your buck for only $5,000.
Three Impactful Ways to Spend $5,000 on an Interior Update
1. Paint your walls. Depending on the size of your home, Storm says one of the best ways to invite dramatic change into your entire living space is a new paint job. "With an average-sized home, you could paint all your walls, and maybe touch up some trim, for about $5,000," he says. "Painting all your walls with a fresh color can definitely change the whole space, even if all the furniture stays the same. That'd be the biggest bang for your buck."
2. Tackle an outdated kitchen backsplash and countertop. $5,000 is a good price point for replacing some of the most influential parts of a kitchen: the countertops and backsplash. Storm explains that countertops come in slabs, and most kitchens only need one or two. For a kitchen that only needs a single slab, this renovation is certainly doable with $5,000. Improvements in a kitchen can make a huge impact on how you feel about your home—just think about how much time you spend in your kitchen.
3. Add five or six impressive light fixtures to high-traffic spaces. When it comes to sprucing up an outdated living space, nothing transforms quite like a brand new lighting situation. Storm mentions that with the variety of light fixtures available at Signature Southern Accents, you'll be de-light-ed with all of your options, at plenty of price points. "I have chandeliers for $300, and I have chandeliers for $3,000," he explains. "You could easily get a foyer light fixture, one for the dining room, two above the kitchen island, and one in the living room for about $5,000."
Lastly, don't skip the professional advice. Even a two-hour consultation with a decorator can go a long way in keeping your plans within your budget, and the value of a well-designed living space is worth far more than the $200 consultation price. Storm enjoys spending time with his clients to find out what they care about before he offers design advice, and we're sure you'll enjoy spending time with him, too.
Interested in meeting with Storm or another expert to set a design consultation? Request an appointment by emailing store@signaturesouthernaccents.com or call 225-654-7110.