Design on a Budget: The $1000 edition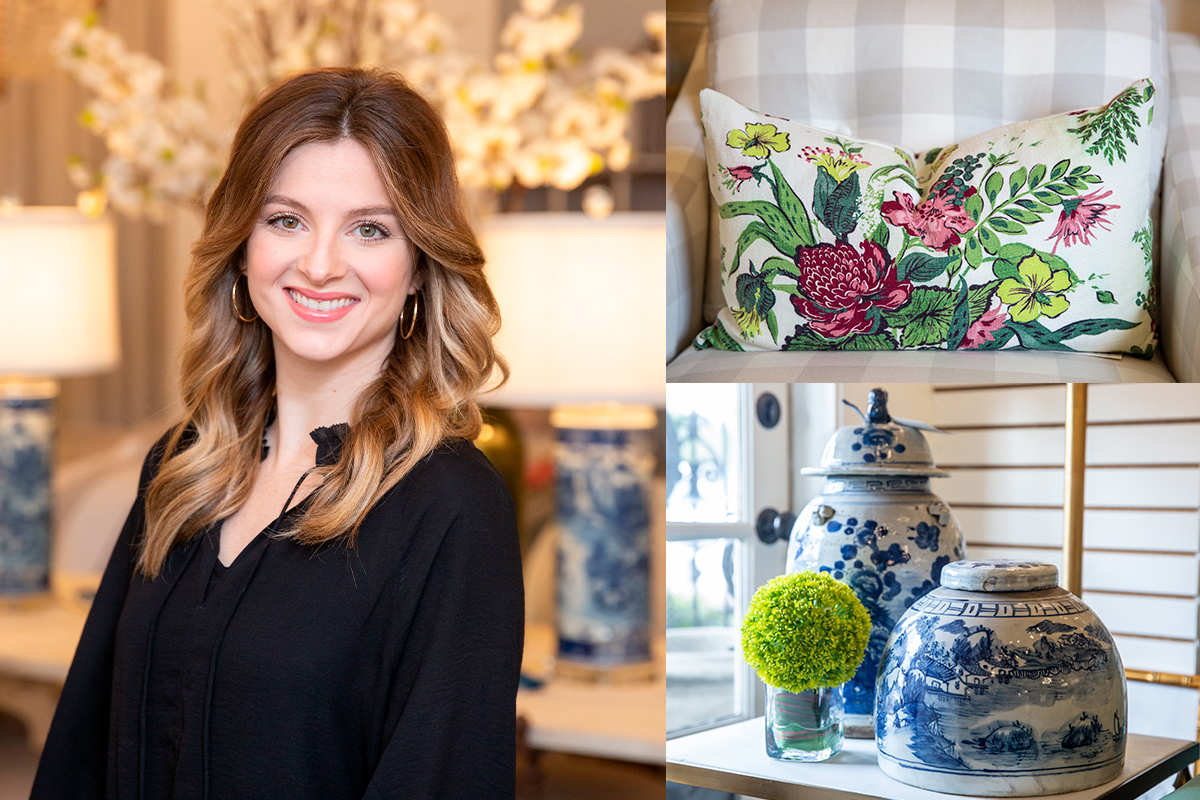 If working with a decorator sounds expensive, think again. In this first of a three-part series of articles about designing on a budget, Erin DeRouen reveals how a well-spent $1,000 can transform a space—and actually create savings to boot.
Picture this. You just bought a house. It's a great space, with room to grow, and has lots of potential ... but it hasn't quite got the feeling you're going for—not just yet. After all the costs associated with buying a home, money's going to be tight for awhile, but you do have about a thousand dollars to spruce up a few things. You have a vision, but you're not sure what to change, and your budget doesn't allow much room for error.
Being savings-minded, you'll likely be inclined to pursue this particular design journey alone. But we want to let you in on a little secret: Even on a thousand dollar budget, you can get a professional consultation, and here's why you should.
Though well-designed rooms look effortless, they're not—and many folks who go the DIY route end up making expensive mistakes: Buyer's remorse is not a fun feeling, especially when you are buying new furniture or artwork on a tight budget. Erin DeRouen, one of Signature Southern Accents' decorators, points out how easy it can be to buy wrong-sized furniture, artwork, or accessories without realizing it. "Not saying that things cannot be asymmetrical," she adds, "but it's always good to be sure you have good scale working for you throughout the room."
There are certain places where you should splurge, but selectively. "Investing in a sofa with a high-quality, timeless fabric is a smart way to spend money because it will last years and years," she says. "There are other areas, such as drapery, where you can find beautiful fabrics with the right look, at a very affordable price point." These are economies that an expert knows how to navigate: "You can shave dollars by finding duplicates that look the exact same or similar, but are much less expensive," Erin says, "and we know exactly where to find them."
You don't need to throw out everything in a room to achieve a new ambiance. Sometimes a few flourishes is all a space needs to achieve an altogether fresher look: Starting from scratch is not always an option, and that's okay—it's actually pretty normal. Erin points out that those in interiors know how to make the most of what their clients already have. "We try to add new things that'll accentuate a customer's style without throwing everything out and starting from scratch," she says. "You would be surprised at how adding one or two new things to a room can totally change its look."
Lighting, for example—Erin notes that by simply trading in a single overhead light source for several well-placed lamps might be all it takes to transform a room into "home." Sure, you can find lamps that would make your wallet run and hide, but there are lines available that bring chic style well within reach, letting your budget stretch farther.
The same goes for pillows and artwork. Carefully-selected artwork can set off your paint palette and accentuate the colors of existing rugs and accessories. Re-upholstering existing pillows with quality fabrics can make a well-worn sofa feel like a whole new oasis, and will last longer than mass-produced items found at a big box store.
You don't have to do everything at once, and you can take the advice from a consultation home if you prefer: Most of Erin's clients don't do everything at once, and their spaces turn out better because of it. "To fully grasp a client's style, I think takes doing things a little bit at a time," she observes. "We want our customers to understand that we're always here to help, no matter how long it takes. It doesn't all happen in a day."
If you're still seeing dollar signs when you think about working with an expert, consider this: A two-hour, in-store visit with a Signature interior decorator costs $200 (and if you'd like them to come to your home, travel time from the store is included in the two hour timeframe), and you'll still have 80% of your thousand-dollar budget left. What's more, if you find something you love in the SSA showroom and purchase it within six months of the consultation, they'll give you your $200 back, which means you've basically gotten professional design advice for free—a win for both your pocketbook and your home, sweet home.
Interested in meeting with Erin or another expert to set your first design consultation? Request an appointment by emailing store@signaturesouthernaccents.com or call 225-654-7110.
Coming next month: the second of the series - what you can do with a $2500 budget. If you liked this month's tips, you'll be amazed how far that will go!